Meet the Dentists at Somers Dentistry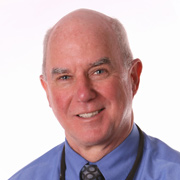 David W. Somers, DDS has been practicing dental medicine for over 35 years.  Dr. Somers is pleased to serve the community with the highest level of dental care.
His experience, patience, and attention to detail have helped his practice stay ahead of industry standards and trends. Patients can be assured Dr. Somers will provide them with the care, time, and understanding they need to make good decisions about their dental health and needs.
He and his wife, Jana, reside in Oil City and enjoy spending time with their grandchildren, Kenna, Corinne, Nolan, Morgan and Ian.
Dr. Somers opened his practice in Oil City, PA upon graduating from Temple University School of Dentistry in 1979.  He relocated to his current location in Seneca, PA in 2000 to accommodate his growing practice.
He is a 1970 graduate of Cranberry High School.
Mitchell Somers, DMD joined his father at Somers Dentistry, LLC in 2012.
Providing patients with the highest level of care and service is a top priority for him.  Dr. Somers is particularly skilled in the area of dental and oral surgery, and thrives in helping patients get the dental care they need to be healthy and happy.
He and his wife, Elise, reside in Oil City with their children Nolan, Morgan and Ian.
He graduated from Juniata College with a B.S. in Chemistry and pursued his dental education at the University of Pittsburgh School of Dental Medicine.
Upon graduation in 2009, Dr. Somers practiced in State College before returning to his hometown of Oil City.  Dr. Somers comes from a dental family, as both his father, sister and brother-in-law are practicing dentists.
Dr. Somers graduated from Oil City Senior High School in 2001.